About Us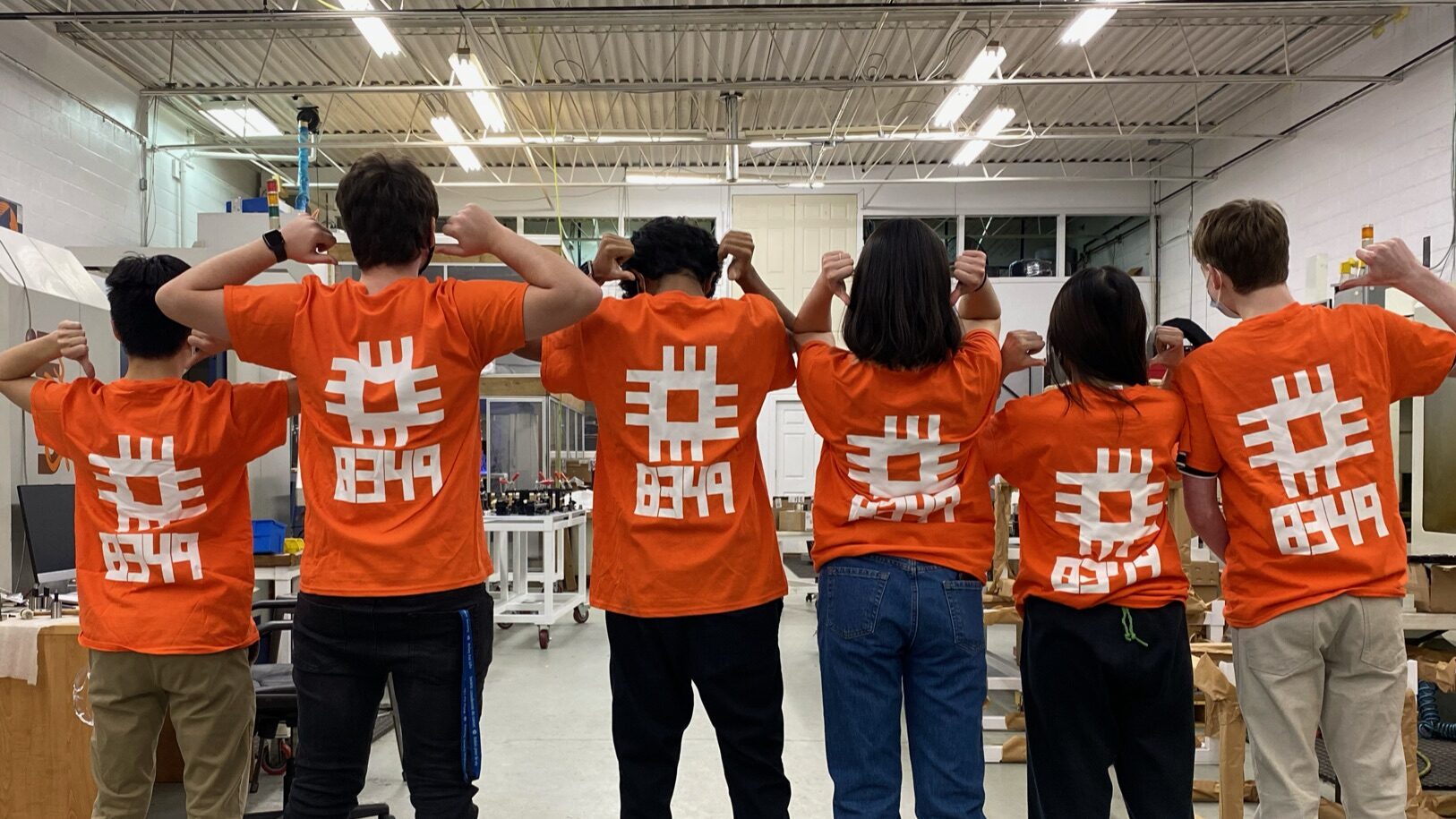 Newbotics is a non-profit community robotics team based in Newmarket, ON, Canada. We participate in FIRST Robotics Competition (FRC) as well as work with the Newmarket community on engineering related projects.
Targeted at students in high school, our team works with students to teach them about engineering and leadership. We do this through serious robotics and engineering projects, not just building something from a kit. Our students work with team mentors who are engineers or have a technical background to pick up these skills faster.
Our first project was a 125-pound robot built for the FIRST Robotics Competition. Nicknamed 'Bertha', this robot can manipulate dodgeballs and lift itself entirely off the ground.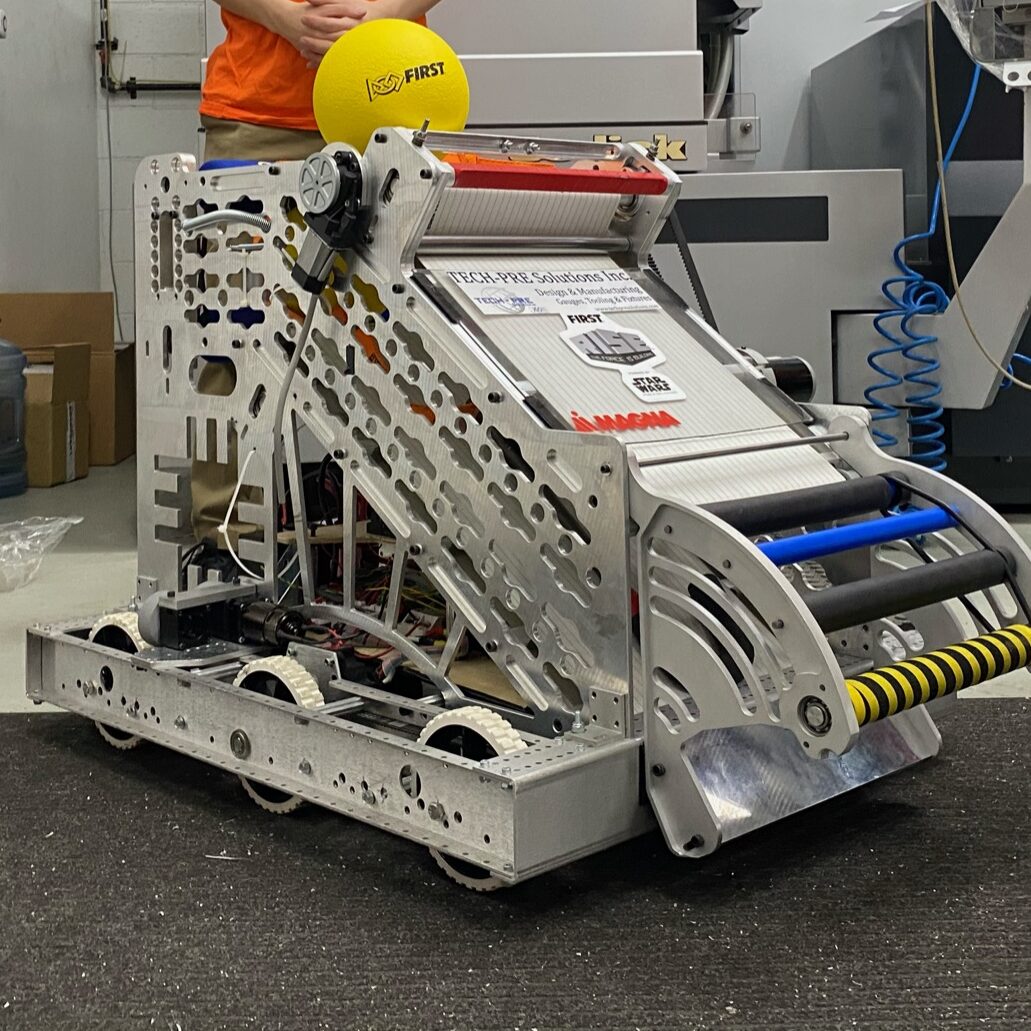 Our team was founded in 2019 by a team of high school students who were interested in working on projects that could only be done with a bigger budget and a larger team.
If you're interested in joining our team, send an email to contact@newbotics.org